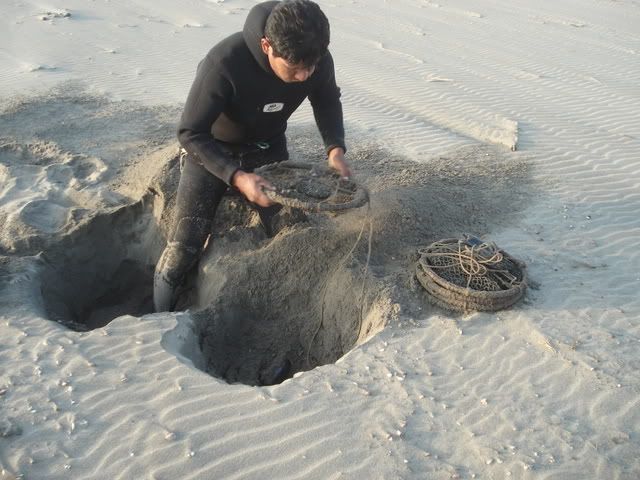 Yesterday, I visited to some fishermen in Magdalena de Cao to film their way to fish and to capture crabs as the old people of the Moche culture. It was a very interesting experience, tomorrow I will be all the day at "
El Brujo
" (it could be translated like "The Wizard").
Ayer, yo acompañé a algunos pescadores de Magdalena para registrar su manera de pescar y capturar cangrejos tal como lo hacían los antiguos pobladores de la cultura Moche. Fue una experiencia muy interesante, mañana estaré todo el día en El Brujo.