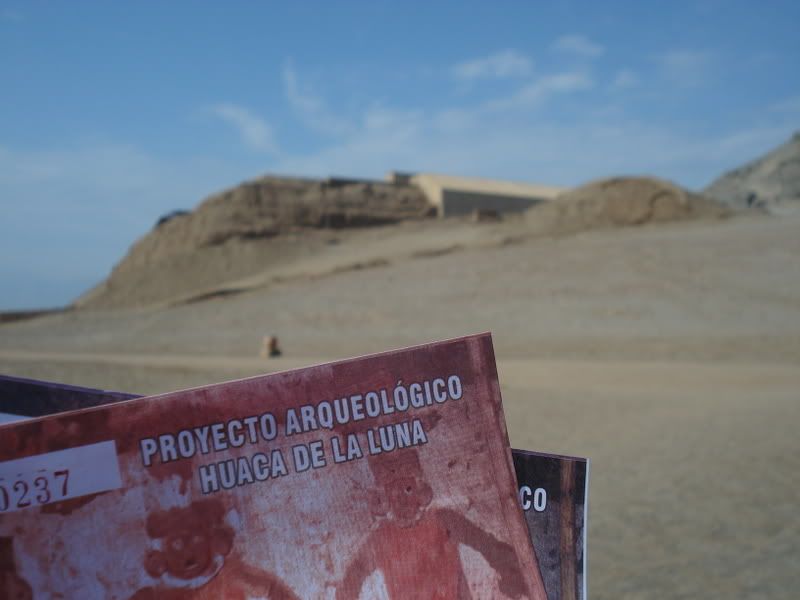 The "
Huaca de la Luna
" is an adobe brick temple built by the
Moche
civilization on the north coast of Peru, in Moche (a district of Trujillo). You can visit just for $4.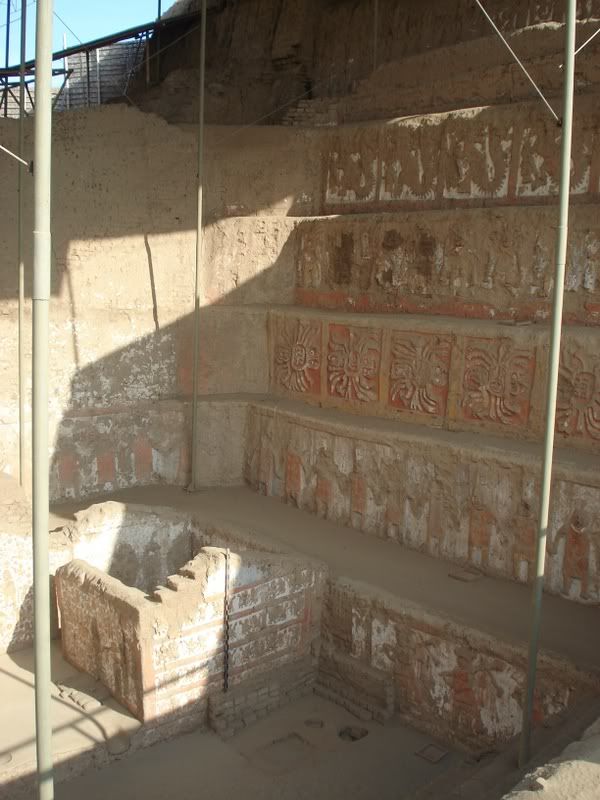 The huaca was decorated in registers of murals which were painted in black, bright red, sky blue, white, and yellow. The sun and weather has since faded these murals away, but other murals used in earlier phases of construction can still be seen inside the Huaca.