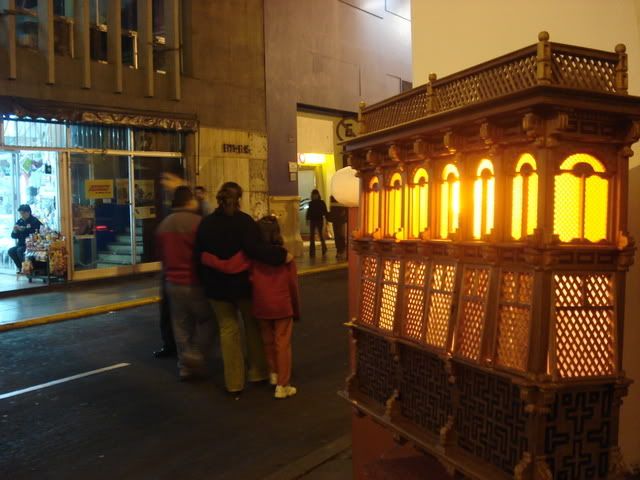 This colonial balcony is a miniature done in wood, every night is exposed to announce the sale of these works.
------------------------------------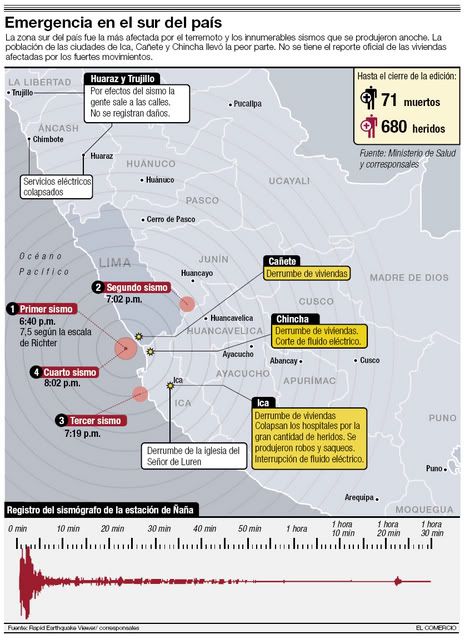 My country is sad. There was an earthquake in the south of the country yesterday , many people are without home and lost their dear friends and family. At this moment, all the Peruvians pray for the souls of the deceaseds and the strength of the victims of this disaster.
In Trujillo was very slight, two minutes of movement without greater damages. This graphic shows the affected area, it was published to few hours of the earthquake, the number of victims has increased considerably.