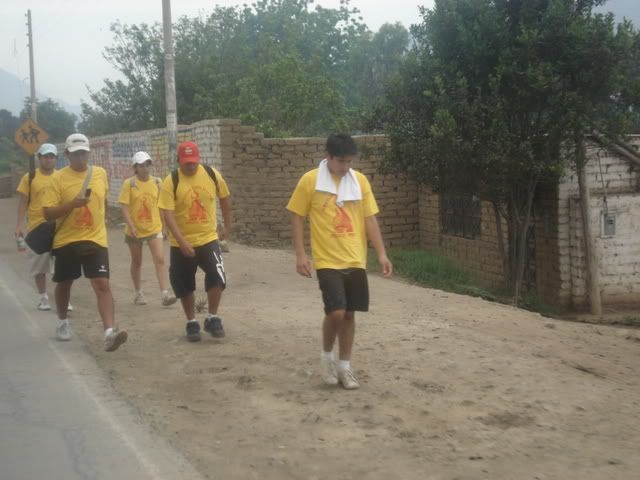 On 15th December, many devotees of the "Virgin from the door" (Virgen de la Puerta) visit the city of Otuzco by the feasts of the Virgin Mary, some of them prefer to walk 75 km as a sign of devotion.
When I went back to Trujillo, I found some of these pilgrims on the road.
Cada 15 de diciembre, muchos devotos de la Virgen de la Puerta, visitan la ciudad de Otuzco por las fiestas de la Virgen María, algunos prefieren caminar 75 Km como muestra de devoción.

De regreso a Trujillo, encontré a algunos de estos peregrinos en el camino.