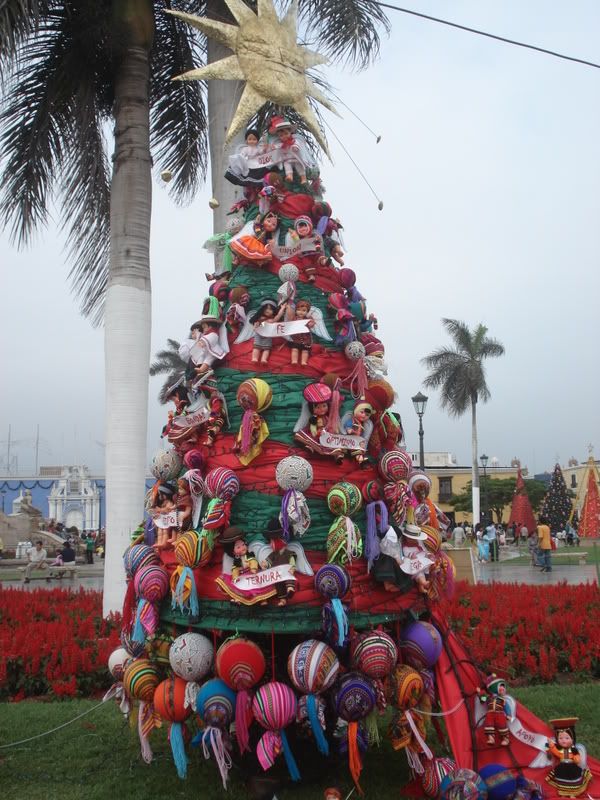 At the Main Square, some institutions have an Christmas tree as part of the "Festival of lights" in the city... I begin the serie with one of my favorite tree.
Coral Manuel Pardo "Campanas de Plata"
From this post until Christmas I will share some xmas songs , I hope you enjoy them.