Weather is changing and it's the best time to go to the beach for a moment. Everyday, many fishers from Huanchaco use "caballos de totora" for sailing and fishing, for me, it's very pleasant to see them because it's a detail of our history, this is a custom from "Moches fishers".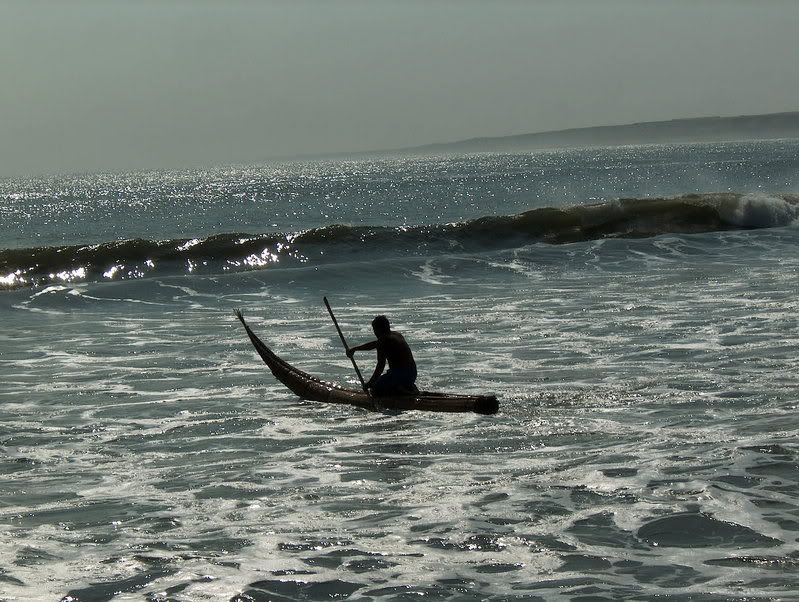 Here you can see "
huanchaqueros
" (people fom Huanchaco) of all ages using "caballitos de totora" or woving their webs. I always enjoy to come here and this is one reason to do it.



This draw was found on a "ceramic moche", this represents how old moche people fished...