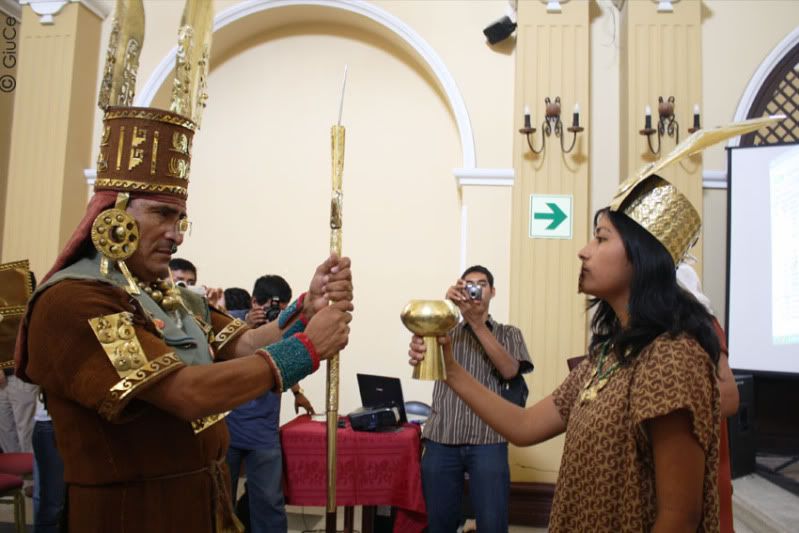 The "
Lord of Sipan
" came to visit the
Lady of Cao
"! the staging of the ancient Moche was cut for reasons of tourism promotion of the two regions in the north receives more tourists who like to know the culture and history in northern Peru.
- - - - - - - - - - - - -
El "
Señor de Sipan"
llegó a visitar a la "
Señora de Cao
"!!!la escenificación de la antigua corte moche se realizó por motivos de promoción turística de las dos regiones del norte que recibe más turistas que gustan conocer la cultura e historia en el norte del Perú.